Happy New Year L.A. County Fair fans! The Fair-ey Blogster and everyone at the Fair wishes you a happy, healthy 2009 – and we can't wait to see you in September! We have so much in store for you – food, fun and some of the most exciting entertainment in Southern California. You will not be disappointed at this year's Fair!
September sounds like a long way off, but it's like a blink of the eye to us as we prepare new attractions, design new exhibits and plan a ton of fun. Keep checking Hot Blog on a Stick as I'll be posting updated information on a more regular basis about attractions, contests and everything else Fair related.
If you don't recall, our dates are expanding this year. We will open on Labor Day Weekend. Opening day is Saturday, Sept. 5, and we will remain open through Labor Day. Then we will return to our regular Wednesday through Sunday format, Sept. 9 through Oct. 4 (closed Mondays and Tuesdays after Sept. 9).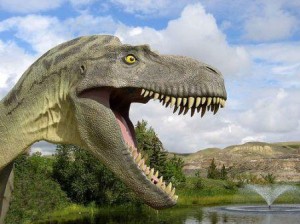 Just to whet your appetite, I want to let you know of one of our attractions, one of gigantic proportions. What huge, threatening predator is an ancestor of the lovely little birds we see singing outside our windows? Ever wonder what it would be like to walk amongst beasts as large as three-story buildings or w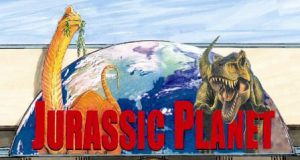 ith such long necks they could eat leaves off the tops of the tallest trees? OK, you've probably already guessed it. Yep, we will be featuring dinosaurs at the Fair!! Jurassic Planet will quench the thirst of all dinosaur fans, and create some new ones I'm sure. More about this later.
So, return to the blog often to see how the nation's largest county fair comes to life!