Today was the Men Knit, Too competition in our Tapestry exhibit. A group of ardent male knitters brought sweaters, scarves and blankets for the judge to inspect under her critiquing eyes. All the entries were very impressive – there was some fine work displayed. Eliel Quilex of Riverside took first place with his lap blanket; Royston Spillett of Redlands placed second with his sweater; and Kyle Kunnecke of Chatsworth took third with his sweater. Take a look: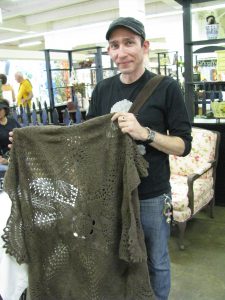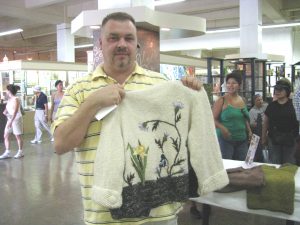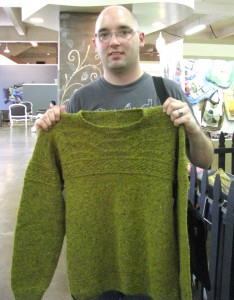 These winners have been knitting from four to 12 years. Pretty impressive stuff. Take a look at all the entries in Tapesty – all of it is pretty impressive. The Fair-ey Blogster isn't very creative, so seeing all this stuff puts me in awe of the knitters, crocheters, crafters, sewers and quilters abilities. There are wedding dresses (can you imagine making your own wedding dress? How special!), elaborate quilts and dolls. A lot of the crocheted entries are whimsical and fun: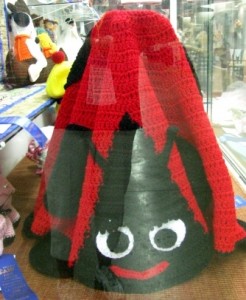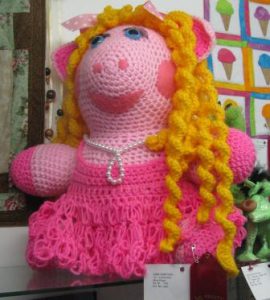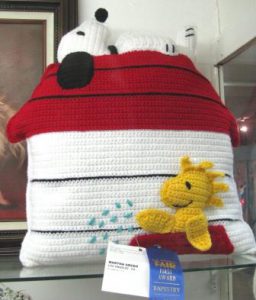 Stop by Tapestry and take a look around. You'll be amazed, and inspired.