Yesterday marked the end of our annual marching band competition. This year nearly 40 high school bands participated, marching in our daily parades in hopes of winning first prize: marching in the 2015 Tournament of Roses Parade.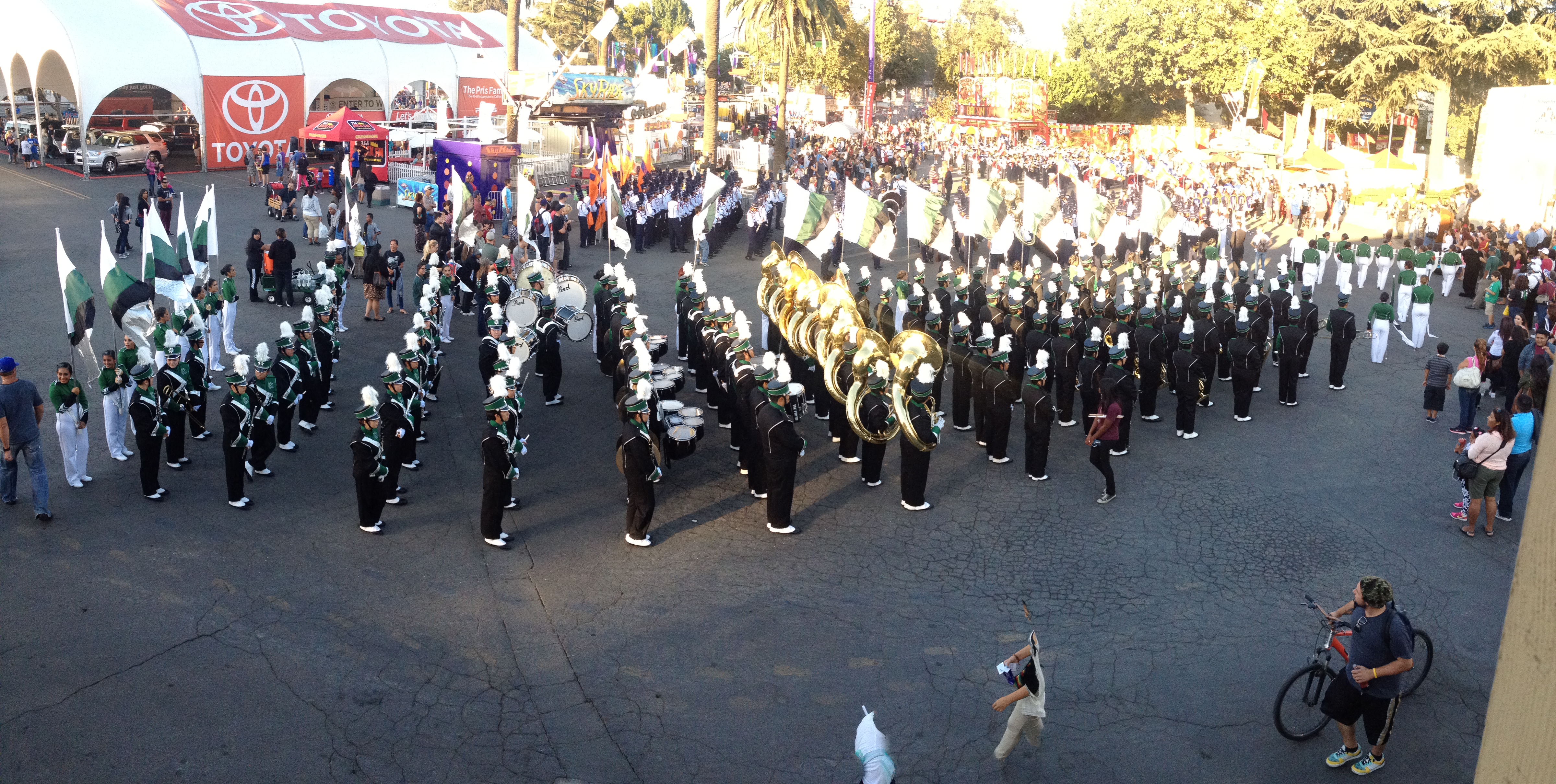 Our final marching band contestants line up
Our final three contestants were Kaiser High School, Chino High School and Cypress High School. After marching in their parades, the bands gathered in front of Millard Sheets Center for the Arts for one final performance. After playing, the judges deliberated and a winner was chosen: Cypress High School! Chino came in second place and Kaiser came in third place.
This was the biggest marching band competition in L.A. County Fair history, with a minimum of 3 bands performing in all of our daily parades throughout the Fair season. Guests and employees alike enjoyed seeing and listening to the talented groups as they marched the Fairgrounds each day.
Thank you to everyone who participated in our competition! It was a joy to  have you hear with us for the 2013 L.A. County Fair

by