Ev'rywhere you go! Seriously! 11 days to go before the biggest SoCal September event opens its gates. Are we excited? Yes! Are we going to have mouth-watering food? Yes! Are we going to have amazing attractions that feature sharks, bears and dinosaurs? Yes! Are we going to have emo-rides (those are rides that cause all sorts of happy emotions, not depressed, stressed out rides who wear skinny jeans)? Yes! Am I going to show you some pre-Fair photos? Yes!
As readers of the Fairey Blogster you know that I love Hot Dog on a Stick – my favorite Fair food. But I also love Chicken Charlie and all his fixins'. One of his two stands is up; looks tempting already: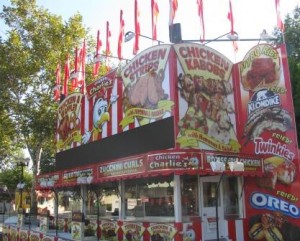 Chicken Charlie's stand on Redwood.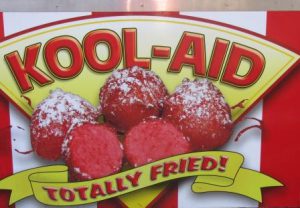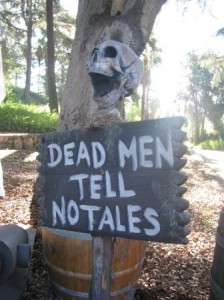 by