MARDI GRAS IS COMING TO LA COUNTY FAIR!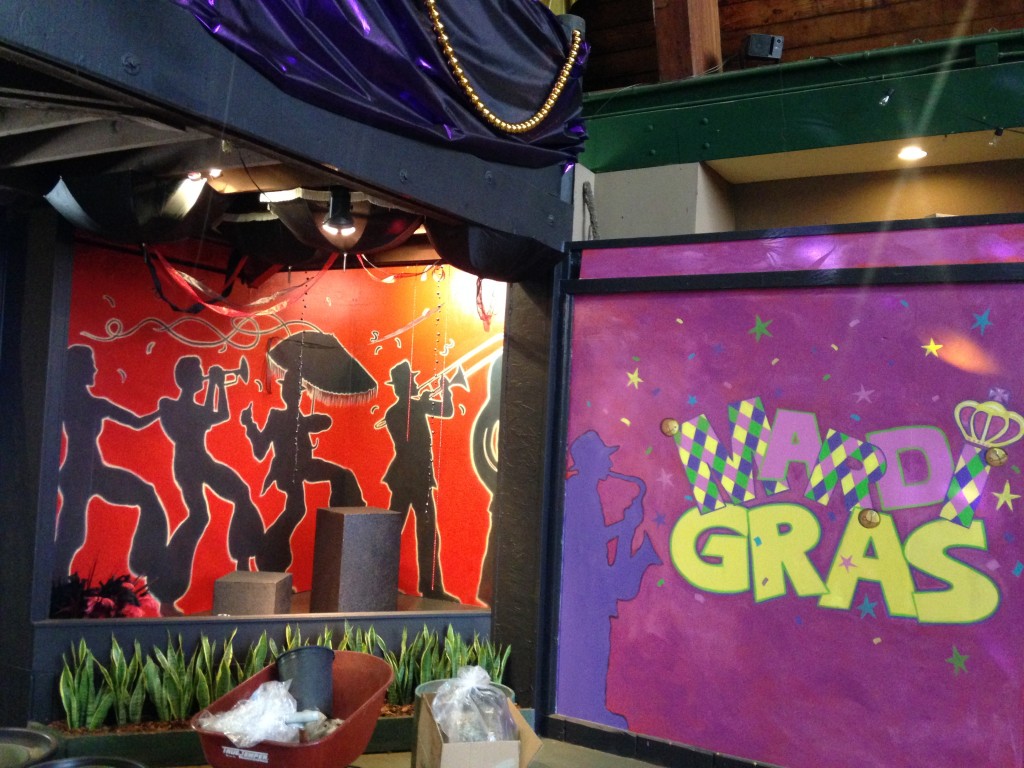 We know everyone loves a good party, so you are all cordially invited to this year's Mardi Gras celebration at the one and only Flower & Garden Pavilion!
This morning I met with Jim Hynd, our Floral Coordinator, and he not only gave me a tour of the building, but he also taught me a lot about what Mardi Gras actually is.
Here are a few of the things I learned from Jim:
Mardi Gras literally means "Fat Tuesday" in French. This is very fitting since the holiday is for celebrating and eating A LOT!
New Orleans is known as the birthplace of Jazz. Therefore, Jazz has been embedded in the Mardi Gras theme.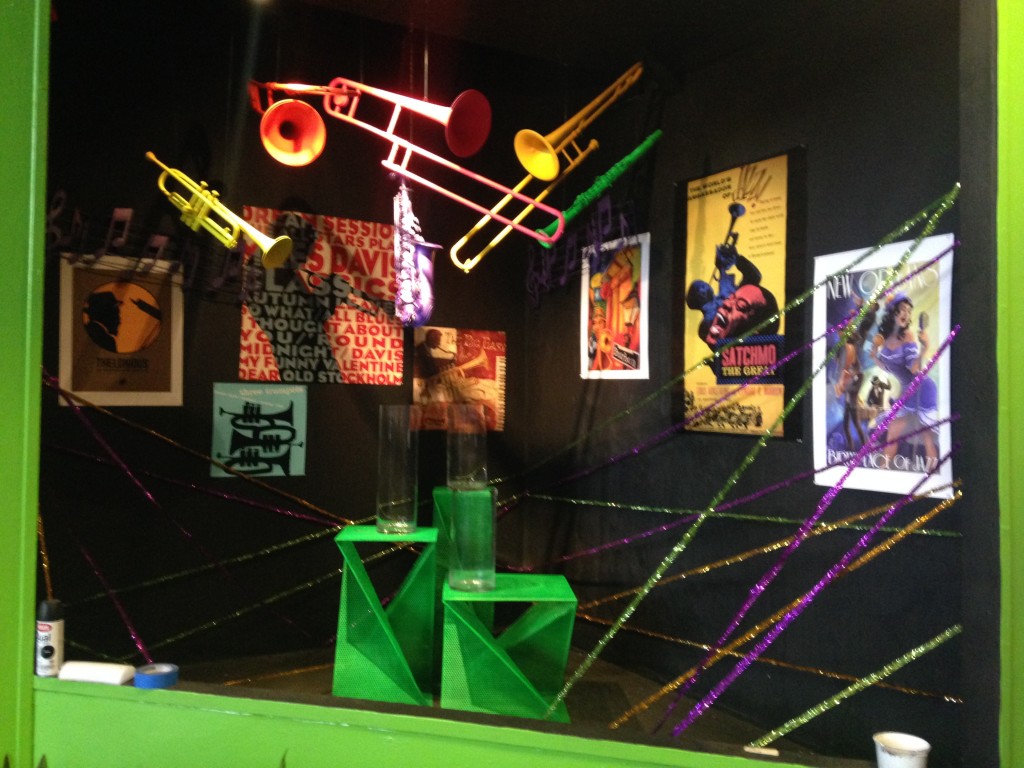 Mardi Gras is celebrated on the days leading up to Ash Wednesday – which is the beginning of Lent.
New Orleans has the biggest Mardi Gras celebration in the United States.
During this party, people host and attend countless number of parades & balls.
You always need a King and Queen! Think back to when you were in high school and had to vote for a Homecoming King & Queen.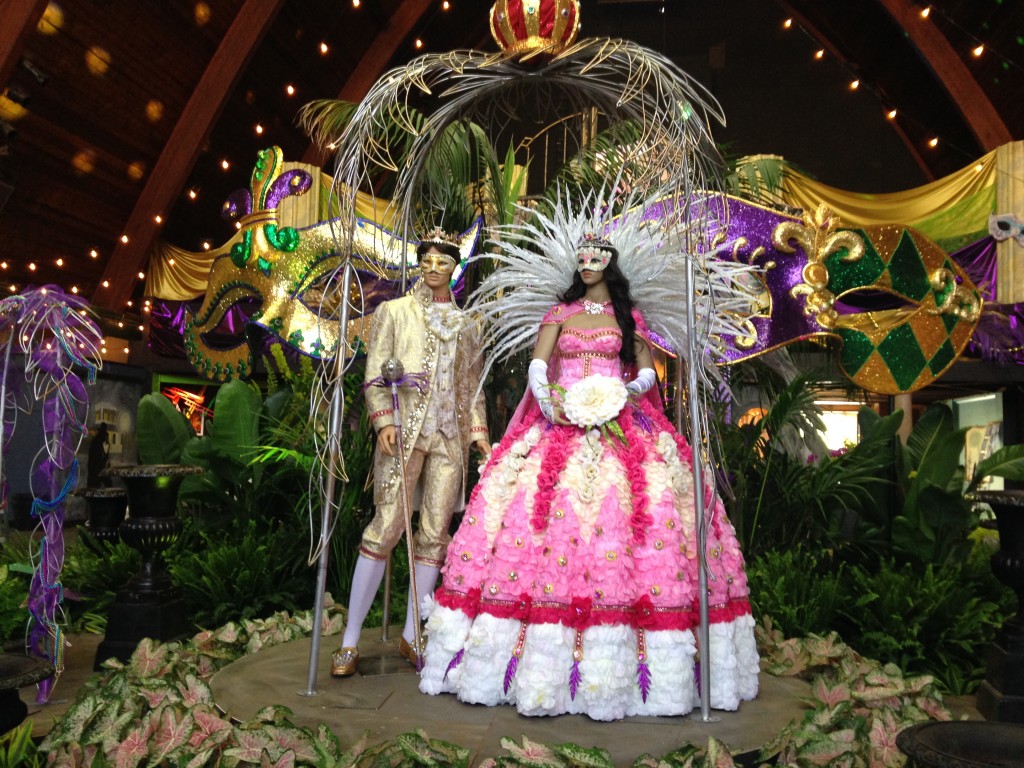 The "official" colors for Mardi Gras are purple, gold and green. However, many people like to add red, yellow and blue.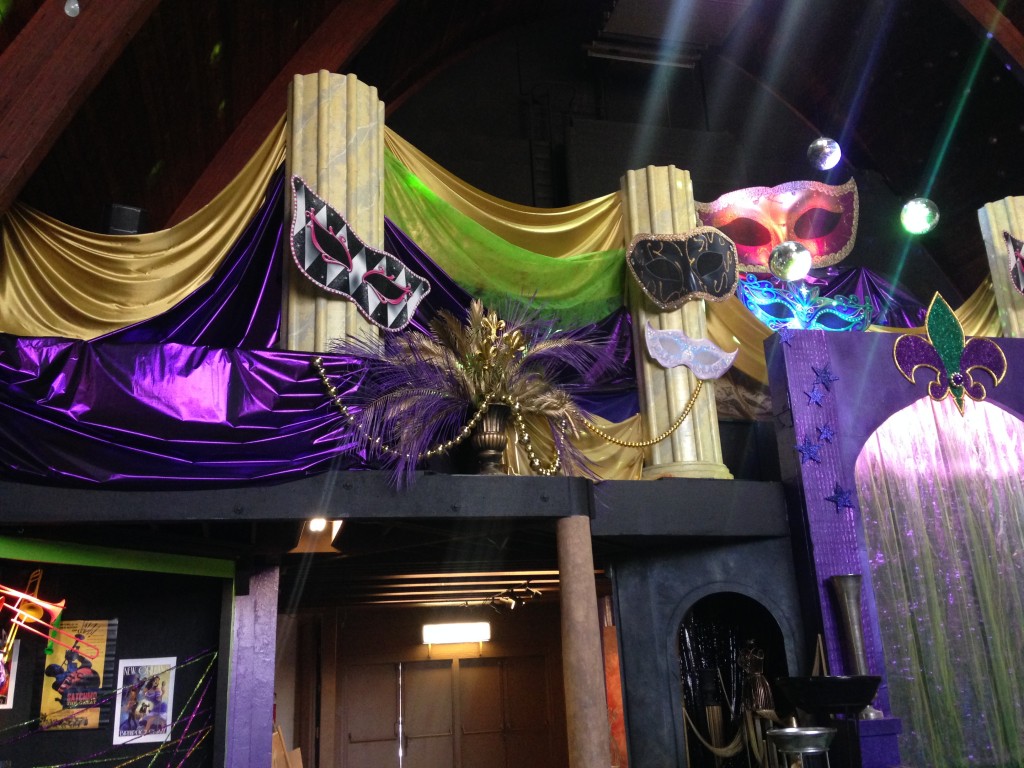 Colorful beaded necklaces are an absolute must! This is why you'll see hundreds of these at our Flower and Garden Pavilion.
Last but not least, let's talk about FOOD! During this historical celebration, King Cakes are baked and stuffed with small plastic baby figurines. Seems pretty unusual, right? Well, there is a purpose to all of the madness…those who get the slice of cake with the baby are responsible for baking/purchasing the next cake!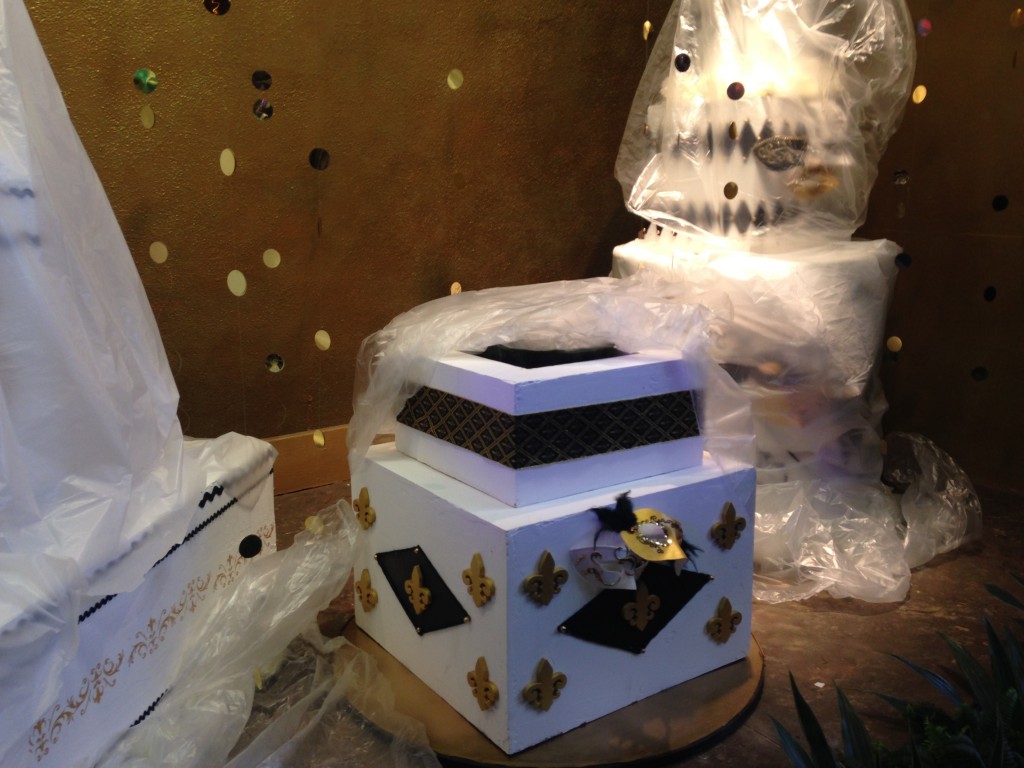 After seeing what we have in store for you, we hope you are just as excited as we are! We guarantee that this will be one mind bending experience!
Have you ever been to a Mardi Gras celebration?
What are you most excited to see at this year's Fair?