By Guest Blogger, Patrick Bollinger
A profile series on the artists and individuals of The Art Classic, one of this year's exhibitions at the LA County Fair – September 4-27, 2015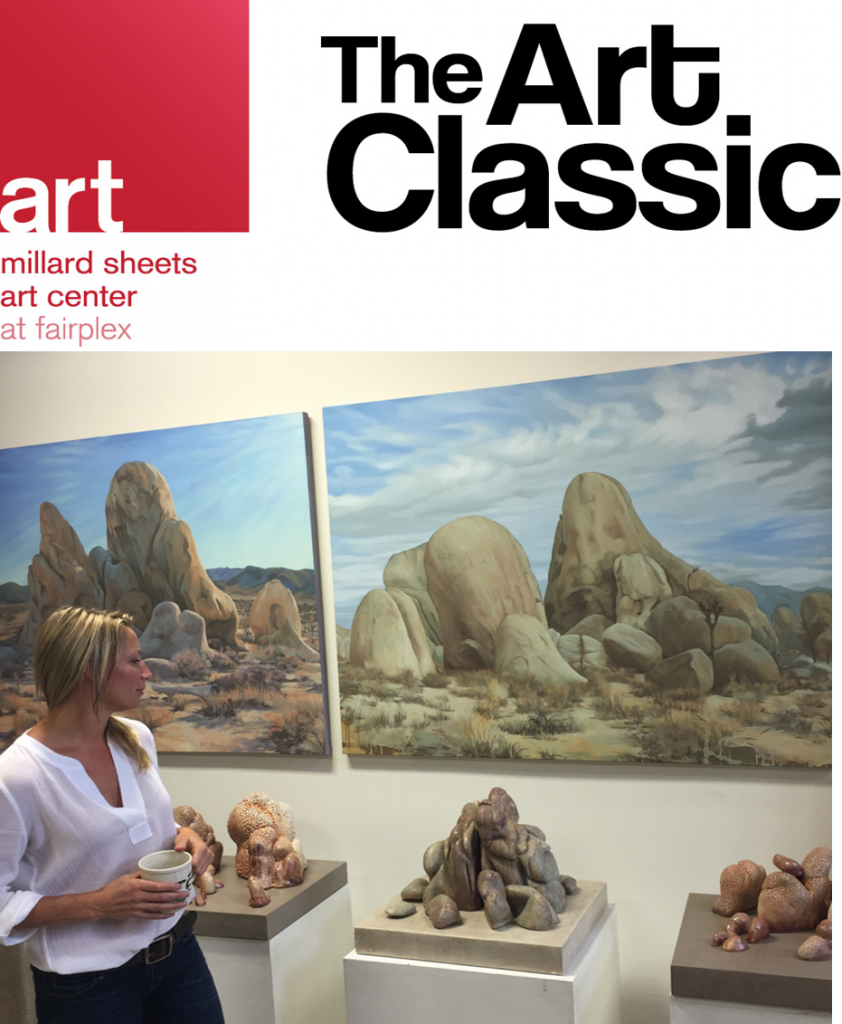 Caroline PM Jones is a British artist and sculptor now based in Los Angeles. Jones began painting twenty five years ago in the streets of Spain. She taught herself how to paint, and began a professional career as an artist in Asia. After spending more than ten years in Asia painting portraiture and seeing her family grow, Jones decided it was time to go on a new adventure, which ultimately led her to art school to study ornamental stone carving.
In her latest project, Formations, Jones is working with enormous rock formations in Joshua Tree National Park.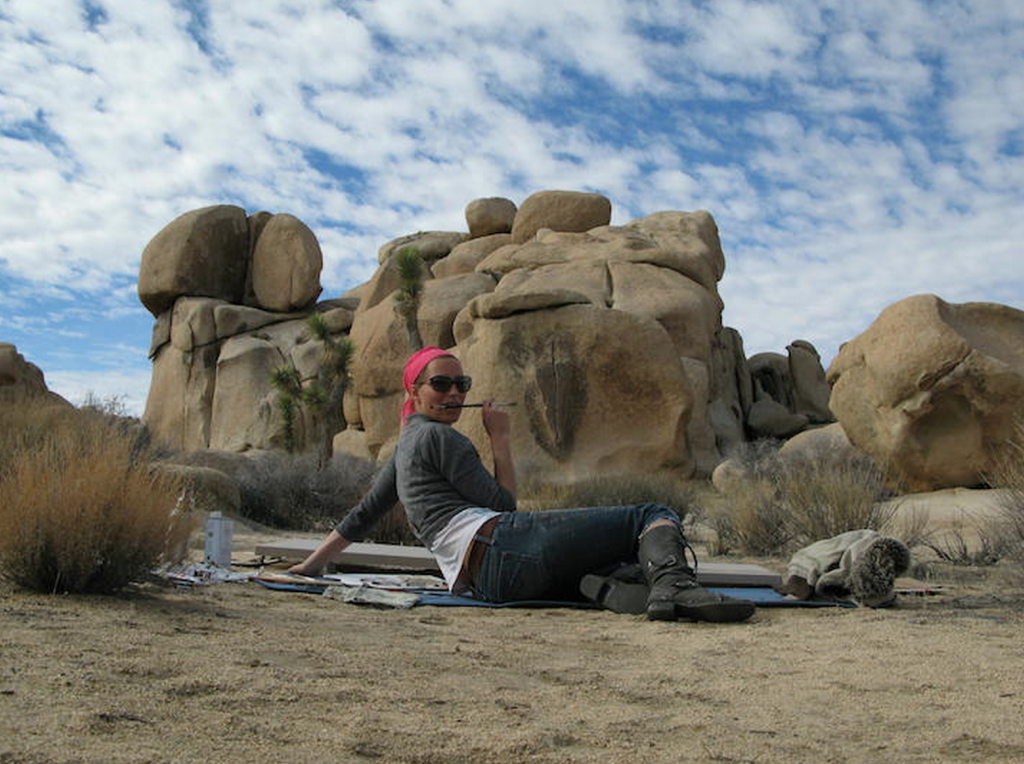 Her artistic process begins with studying the rock formations and creating sketches. "The first thing that I do is go to the location of the place I am studying and I sit outside and sketch profusely." She starts sketching them with pastels on paper, then moves to oils on linen. "I like pencils and chalk, but I wanted more. I wanted that viscosity you can get with oil. I can create the form and color with loose brushstrokes."



After weeks of studying and sketching the rock formation in the desert, she comes back to her Los Angeles studio and creates large scale paintings based on those sketches. She then sculps her own monoliths by carving stone and marble blocks. She also creates ceramic representations of the rock formations. These fired clay sculptures have purposefully undergone a process not dissimilar to the actual life cycle of the monoliths.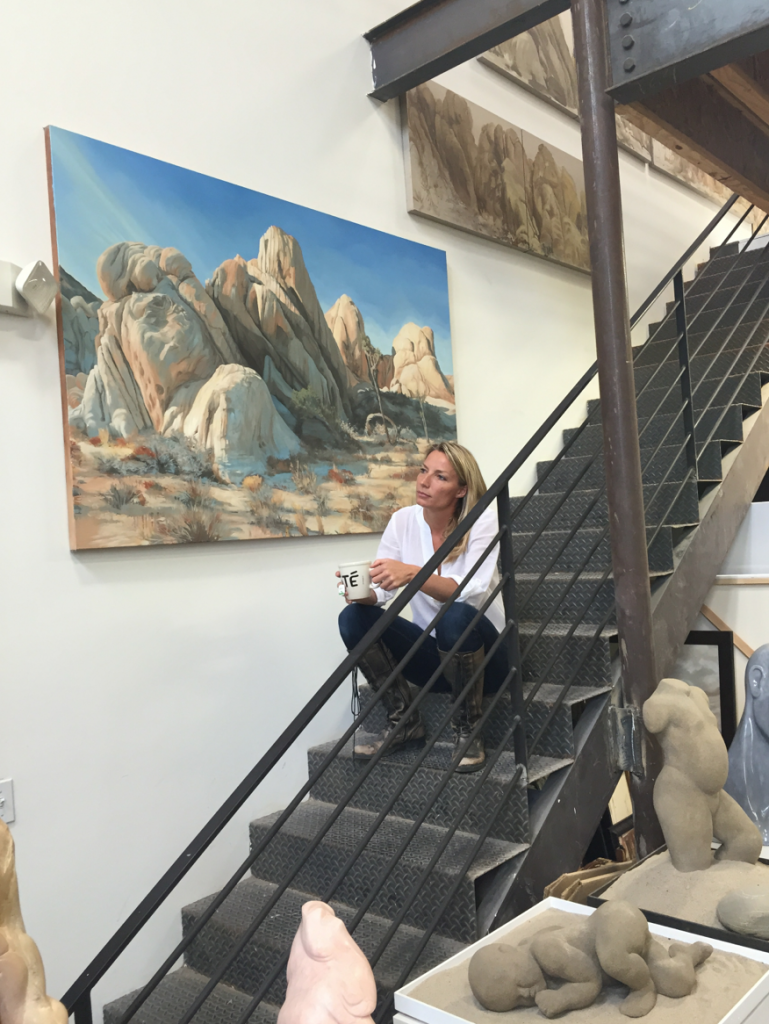 Jones' work will be featured in the Millard Sheets Art Center's upcoming exhibition The Art Classic.
Please join us this year at the LA County Fair to view Caroline's work and the other artists profiled in this series from the Los Angeles Art Association who were selected for this year's exhibition.
See you next Wednesday to learn about our next artist contributor.