We have our LACF Fair-y Tale Wedding couples! Earlier this year dozens of couples entered our Fair-y Tale Wedding contest in hopes of being chosen to exchange vows at the Los Angeles County Fair. We picked four couples who we thought would be perfect for a Fair wedding. We can't wait to celebrate with them at LACF!
Meet our Fair-y Tale Wedding Couples

Paul & Amy: Paul and Amy met in college. After several years of dating, during which time Paul served four years in the military and Amy joined the Navy Reserves, Paul proposed to her.
The couple planned to wed in September 2011 but were delayed when Paul was called back to active duty in the Middle East. Upon returning last year, Paul and Amy decided to focus on obtaining their masters' degrees and paying off their student debt before getting married.
When they heard about the possibility of a free wedding at the Fair they knew they wanted to say their vows at a place they visit every year. We are excited to watch them say "I do" at this year's LACF!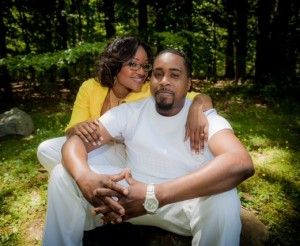 Darius & Clevette: Darius and Clevette met thanks to a little matchmaking help from one of Clevette's co-workers! They began dating seven years ago.
Darius proposed to Clevette in March 2014 in the middle of her nephew's Teenage Mutant Ninja Turtles birthday party, in front of all her friends and family. This East Coast couple can't wait to get married in Southern California and to introduce Darius' side of the family to LACF for the first time.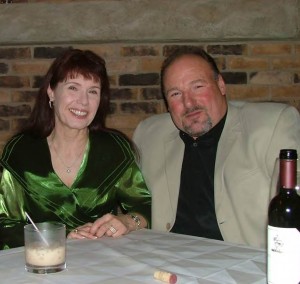 Fran & Darryl: Fran is a paraplegic, injured from a car accident nearly 30 years ago. Fran learned how to be completely independent, learning to drive with hand controls and adjusting to living on her own.
She met Darryl through online dating. Although Darryl is often on the road due to his job, he loves and cares for Fran immensely and the two treasure their time together.They became engaged over Christmas!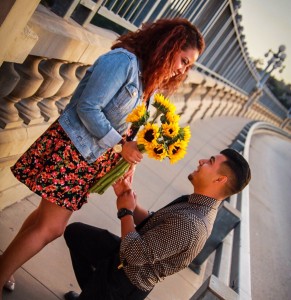 Alvaro & Jessica: Alvaro and Jessica are high school sweethearts. They have balanced financial struggles, supporting their families, school and work and although they are still paying off student loans, they are ready to get married.
Alvaro applied for the Fair-y Tale Wedding in hopes of giving Jessica the wedding she deserves. They are getting married at the Fair on September 27th, exactly nine years after they became a couple!
We will be posting updates on how the wedding planning is going and covering each wedding as it happens during the Fair. Stay posted for some fun wedding blogs and tips and tricks for making the big day perfect.
For more information on the Los Angeles County Fair, please visit www.lacf.com