New acts have been announced from our End of Summer Concert Series! Only three more months until LACF opens and we can't wait for this particular lineup. Keep reading to see who else will be rocking the Grandstand this year.
2014 End of Summer Concert Series
Neon Trees
Neon Trees' new album Pop Psychology went No. 1 on the Billboard Rock Charts. The album is an upbeat collection of sleek, modern alternative pop about finding love in the digital age with songs like "Love In the 21st Century," "Text Me In The Morning," "I Love You, But I Hate Your Friends," and first single "Sleeping With A Friend."
WAR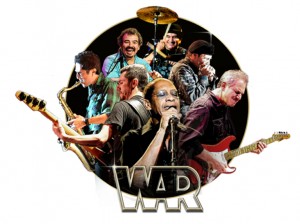 WAR returns to LACF for another summer singing your favorites.
"Low Rider," "Cisco Kid," "Why Can't We Be Friends," "The World is a Ghetto," "Slippin into Darkness" and "Spill the Wine" ─ some of the greats from WAR to light up the night at the Los Angeles County Fair.
Pentatonix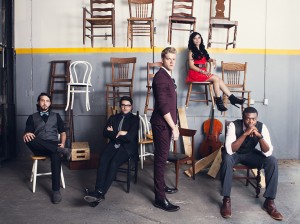 Pentatonix has cultivated a sound and style entirely unique and undeniably infectious.
Vocal sensations and winners of season 3 of NBC's The Sing-Off, Pentatonix is taking instrument-free music far beyond anyone's wildest expectations.
Jennifer Nettles: That Girl Tour 2014 with special guest Brandy Clark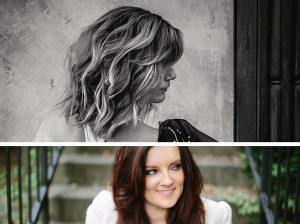 Jennifer Nettles
Lead vocalist for international super duo Sugarland, Jennifer Nettles has become one of the most popular singer-songwriters in music today.
Brandy Clark
Brandy country music singer-songwriter. Her songs have been recorded by country greats like Miranda Lambert, The Band Perry, Reba McEntire, LeAnn Rimes, Billy Currington, Darius Rucker and Kacey Musgraves.

George Benson & Chaka Khan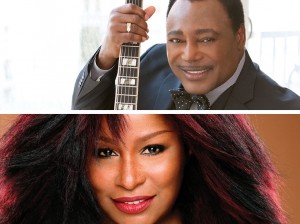 George Benson
The 10-time Grammy Award winning musician brings his masterful guitar playing along with some of his greatest hits including classics "Give Me The Night," "Lady Love Me (One More Time)," "Turn Your Love Around," "Love X Love," "Never Give Up On a Good Thing" and "In Your Eyes." Enjoy.
Chaka Khan
Chaka Khan is known as one of the best soul music singers/songwriters around, with the rare ability to delve into any genre of music from funk, R&B, pop, rock, jazz, gospel, hip-hop and classical. She has won 10 Grammys and countless other awards.
Who are you most excited to see?
View the rest of our lineup and purchase tickets on Ticketmaster. Fair admission is included with all concert ticket purchases.