It's crazy to think that the L.A. County Fair has been around since 1922. That's more than 30 years before Disneyland was built! The memories and stories that originated from the Fair are endless. It would take years to hear them all! We love to hear about your memories whether it's  in the comments section on the blog or on our other social media sites.
Since it's Thursday we thought it would be fun to give you a glimpse of what our old Fair maps looked like (way before our L.A. County Fair phone app was even thought of.)
One of our Facebook fans sent us this: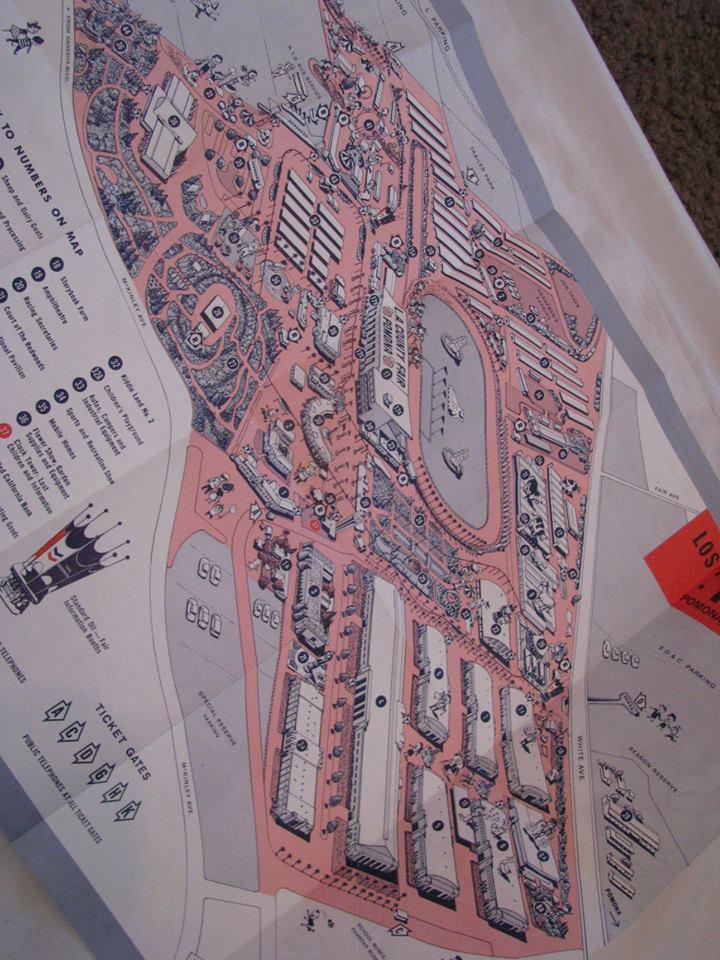 You certainly don't see these anymore!