We are in full Fall mode and more than looking forward to crisp autumn evenings, hot chocolate, football and the holiday season. For those of you who are suffering from PFDS (Post-Fair Depression Syndrome) don't fear! The rides may be down, the exhibits packed away and the deep-fried food devoured, but there are still plenty of happenings going on at Fairplex!
Just a few as we close up 2012…
1. SoCal College Fair: Brought to you by The Learning Centers at Fairplex, this event is a great way to jump start you (or your child's) college career. Come talk to dozens of colleges, learn about the admissions process, enjoy food, beverages and games and get an idea of what to expect next year.
2.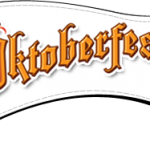 Oktoberfest: We're putting a little rock n' roll flavor to this traditional German celebration with "Rock"tober fest. Come out to the fairgrounds for some games, beer, German food, oom-pah-pah music AND a fantastic cover band each weekend! DSB, Queen Nation and Sounds of Santana will be taking turns rocking out on stage.
3. Neighborhood Halloween Party: Bring the kids out for a fun night of hanging out in the pumpkin patch, face painting, games and prizes, crafts, food and of course, lots of candy! Stop by on Wednesday, Oct. 24 from 4:00-5:30 p.m. for this fun, free event.