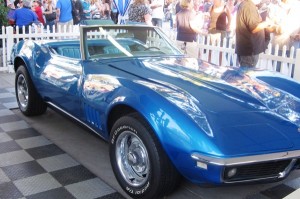 Three lucky Fair guests walked out of our closing day with a set of keys, $1000 in gas, and an Alaskan cruise for two. Hundreds gathered as the winners of the L.A. County Fair and Pomona Rotary 7th annual raffle were announced Oct. 2. Four-year-old Jonathan was picked from the crowd to draw the names.
Taking home the grand prize of a 1968 classic Corvette Convertable was Robert De Camp of Apple Valley. Renee Webb will be cruising around Alaska in the near future and First World will not have to fill up the gas tank for quite a while.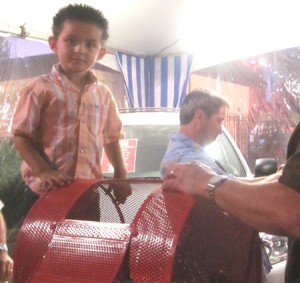 Proceeds from the ticket sales benefit The Learning Centers at Fairplex, Rotary International and dozens of other community organizations.
Congratulations to our winners and thanks to everyone who supported great local non-profits through your ticket purchases!