We've had an exciting couple of days here at the Village on Broadway, folks. "Take-in" is that special time of year when we receive hundreds of quilts, handmade dolls, handmade pots and more for our annual Tapestry competitions.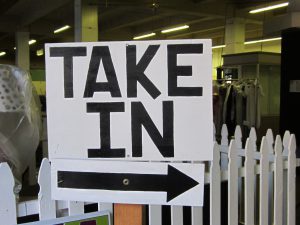 This year, there are over 2000 entries this year, in categories like Gourd Art, Decorative Painting, Christmas Tree decorating and Photography.  Can you believe it?!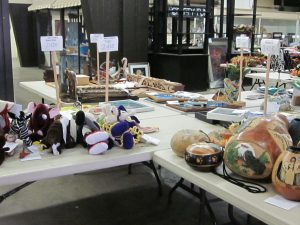 Once received, these items are arranged and organized by type and classification by people like Edda Broderick, a tapestry Associate.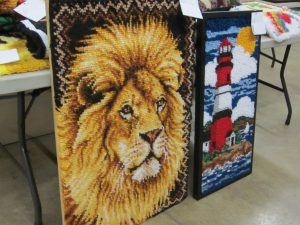 For the past seven years, she has coordinated judging efforts, spearheaded organization of the Tapestry contests and taken charge of the Knitting Lounge, which teaches Fair guests how to knit and crochet.
"It's my passion," Edda said with a smile as she folded and labeled blankets entered in the Textile division. "I knit, I crochet – I like all manual arts, but those are my favorites."
Edda makes sure that her passion for creating all things fuzzy and cozy doesn't go to waste. Not only does she teach others how to partake in the craft, but she participates in Warm Up America, an organization that makes blankets for homeless shelters in Los Angeles. Knitters can donate their creations at the Tapestry building during the Fair.
Non-knitting contestants are even invited to share their talents with those in need in the form of handmade stuffed toys for Help a Child Smile.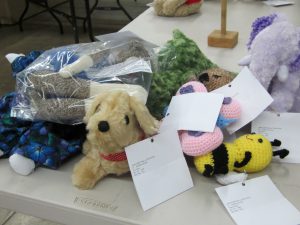 These cuddly little ones are going to the Pomona Valley Hospital Medical Center's pediatric surgery unit to snuggle with kids going through a difficult time.
Who knew that blankets, dolls and needlework could make such a difference?