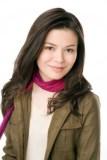 iCarly's Miranda Cosgrove, OneRepublic, Salt-N-Pepa, Earth, Wind & Fire and Michael McDonald are among the top entertainers headlining the L.A. County Fair's End of Summer Concert Series. Tickets for the EOSCS go on sale Sunday at 10 a.m. at the Fairplex credentials office (open 10 a.m. to 4 p.m. Sunday), ticketmaster.com and Ticketmaster locations.
Here is the lineup:
• Saturday, Sept. 3 – The Ohio Players, Rose Royce & Lakeside
• Sunday, Sept. 4 – Gloria Trevi
• Monday, Sept. 5 – The Beach Boys, Pablo Cruise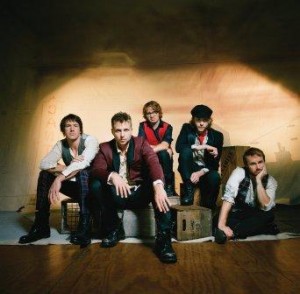 • Thursday, Sept. 8 – Monster Truck Madness
• Friday, Sept. 9 – En Vogue, Salt-N-Pepa, The Emotions
• Saturday, Sept. 10 – OneRepublic
• Sunday, Sept. 11 – Xtreme Muzik The Tour starring Big & Rich and Gretchen Wilson with special guest Cowboy Troy
• Thursday, Sept. 15 – TBA
• Friday, Sept. 16– WAR
• Saturday, Sept. 17 – Miranda Cosgrove
• Sunday, Sept. 18 – MARIACHI USA® Fiesta
• Thursday, Sept. 22 – Doobie Brothers
• Friday, Sept. 23 – Tower of Power, Average White Band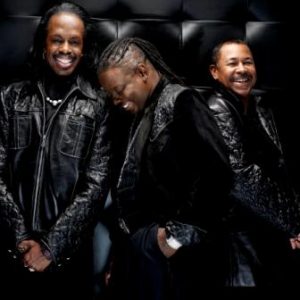 • Saturday, Sept. 24 – Michael McDonald & Boz Scaggs
• Sunday, Sept. 25 – REO Speedwagon & Styx
• Thursday, Sept. 29 – Demolition Derby, presented by Jeffrey Scott® Fine Magnetics
• Friday, Sept. 30 – LeAnn Rimes with special guests Kellie Pickler & Gloriana
• Saturday, Oct. 1 – ASA World Championships of Freestyle Motocross
• Sunday, Oct. 2 – Earth, Wind & Fire
Here is the pricing scoop: reserved seating is available from $18.50 to $25 for grandstand seats, side box seats from $22.50 to $45, center box seats from $25 to $55 and stageside seating from $75 to $125. Limited general admission seating is free with Fair admission and is available at the ticket kiosk located on Rose Lane at 3 p.m. concert days, first come first served. Everyone wishing a ticket must be present. Concert tickets do not include Fair admission. Once again, the Fairplex credentials office will be open Sunday, July 10 from 10 a.m. to 4 p.m., then open weekdays 10 a.m.-5 p.m.
OK, who are you excited to see? Send me a comment and let me know. It's a great lineup. But, dang, now I can't get "Mr. Roboto" out of my head!