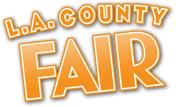 What can be done in 68 days? Well, according to Livestrong.com, you can lose 13 pounds. Or you can wait with bated breath for the birth of an alligator or squirrel (60 days gestation period each) – pink and blue cigars in hand – or should that be raw chicken and nuts? You can learn how to speak Italian. Or you could be creating, building, painting, planting, organizing, conceptualizing, cooking and blogging your way to the greatest county fair in the world. That's what we are doing here at the L.A. County Fair in the next 68 days.
Yes, it takes waaaaaay more than 68 days to bring our Fair to 1.4 million guests. The point is there are only 68 days until the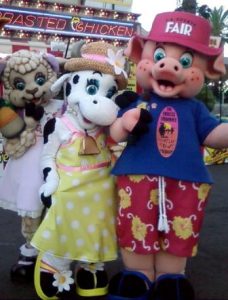 opening of the 89th L.A. County Fair. And what a fair it will be! You will not be disappointed. What's better than great rides, attractions, shopping and food? Great savings! We've listed our promotions and discounts on lacountyfair.com – take some time and peruse the savings!
Fair dates are Sept. 3 – Oct. 2 – we're opening Labor Day weekend again, and you know what that means! $1 admission Saturday – Monday (Sept. 3-5) from 10 a.m. to 1 p.m. There are drink and carnival specials throughout the three days so be sure to check them out.
We have a ton of special days where you'll receive discounted admission, including Book Drive Thursdays, Ralphs Food Drive Fridays, College days, $5 after 5 p.m. Wednesdays-Fridays, blood drives – give a pint, get a free ticket to the Fair, specially priced tickets at Ralphs and online, and the super-amazing Season Pass (good everyday of the Fair for $29.95 for ages 6 and older). Whew! And that's a brief list of the discounts!
Get to lacountyfair.com for a complete list of Pure. Savings. Because we are all about Pure. Fun. Can't wait to see you in September. You'll see me – first in line at the Hot Dog on a Stick stand. What? You Forgot already? Hello! What is the Fair-ey Blogster's favorite food? I am GPSing all the HDOS stands on my Smartphone. It's a huge fair! I can't remember all the locations.