There are two more Culinary Styles contests that will close out a tasty season of cooking and baking competitions here at the 2010 Fair.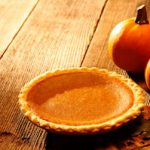 Just in time for fall (and to give you ideas to use your jack 'o lantern post-Halloween), the Pumpkin Contest will attract amateur chefs on Saturday vying in three categories: pies, breads or other baked items.  Judging starts at 1 p.m. First place wins a blue ribbon and $25.
As football action heats up this fall, so will the Homemade Pizza contest on Sunday at 1 p.m. Amateur chefs must create a 12-inch round or square pizza pie and will be judged on taste, appearance, originality and ease of preparation. Maybe you'll get some ideas for your own homemade creations!