Seth Grabel the Acrobatic Magician: Grabel has been perfecting the art of magic ever since he was a child. From the interesting characters he weaves into his stage shows to the amazing slight-of-hand magic he performs up close, Grabel's talent leaves audiences with big smiles, eyes widened, jaws dropped, and wondering "How does he do that?" He's taking over the Coca-Cola Stage Sept. 15 and 16 at 7, 8, 9, & 10 p.m., and Sept. 17 at 7, 8:30, 10, & 11:30 p.m.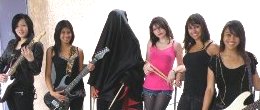 Excuse My French: Hailing from Diamond Ranch High School, the band's members met in French classes and fell in love with the food, the language, the dances, and most of all, the music of the French speaking world. In 2010, they won 1st place in the battle of the bands at Diamond Bar High School and were invited to represent the City of Diamond Bar on their day at the Fair, and they'll return for Diamond Bar Day on Sept. 16. Look for their performance on the Building 4 Stage.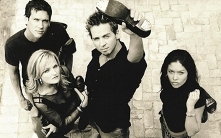 Powerhouse: Selected from the very best competitive dancers in the country, Powerhouse! performers do more than simply dance. They entertain from start to finish, engaging the crowd with their amazing energy and talent. Audiences can't help but clap along and stomp their feet as they see, learn about, and even try percussive dance. You might even step up at their shows Sept. 18 at the Coca-Cola Stage at 7, 8:30, 10, and 11:30 p.m.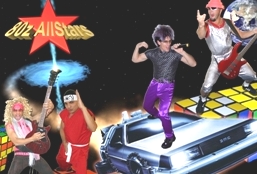 80'z All Stars: For over a decade, the 80'z All-Stars have been the premiere '80s tribute band in Southern California and have had the privilege of sharing the stage with such icons as Berlin, The Romantics, Foreigner, The Bangles, and many more. From New Wave to Pop to Glam Rock, you'll go back in time when you catch their show on the Coca-Cola Stage on Sept. 19 at 7, 8, 9, and 10 p.m.