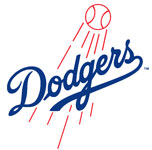 Some of you have been asking for the Dodgers' appearance schedule. Here it is:
Dodger Great Autograph Signings take place at Blue Gate Air Frame Stage in the Dodger booths.  The Dodger Street Team will also be located here and will have interactive games, Dodger tickets and more! Autograph schedule is:
Steve Garvey: 3-4pm
Bill Russell: 4-5pm
Maury Wills: 5-6pm
Ron Cey: 6-7pm
Tommy Davis: 7-8pm
Tommy Lasorda has another commitment and will not be here. All guests wearing Dodger Blue will receive half-price admission.  You must wear Dodger logo merchandise (hat, shirt, jacket) and present the coupon that is available online. One-half of all Dodger Blue discount admissions will be donated to Think Cure.
Now sing: Take me out to the fairgrounds! See you Sept. 17!