We have a winner. Congratulations to Becky! Becky is the Thursday giveaway recipient for a full day of fun at the Fair! And for the record, she would rather be responsible for Mojo

Congratulations Becky!
_________________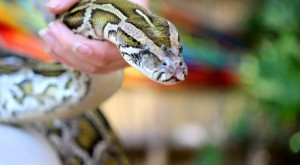 It's time for another would you rather for our daily giveaway! As usual, this giveaway includes two Fair admission tickets, two ride passes, food bucks ($10 in value), a parking pass and two blog tees. Basically, we are giving you a full day at the Fair! To enter this contest all you have to do is answer the "would you rather" question in the comment box below. You never know, you just might win! So without further ado…
WOULD YOU RATHER…
Walk through the Fair with one of our boa constrictors draped on your shoulders for the day OR be responsible for Mojo the monkey while she's let loose on the grounds?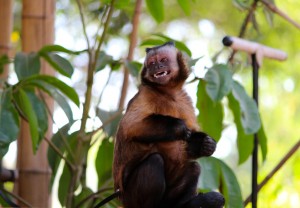 We will be choosing the winner at random. We will announce the winner tomorrow afternoon so be sure and check back often! Good luck. Now go, go, go!