During the 2016 LA County Fair we had the privilege of partnering with the Irwindale Police Department for a very special project.
The Pink Patch Project is a fundraiser dedicated to breast cancer awareness and directly benefits the City of Hope. Although Breast Cancer Awareness Month is officially in October, the Irwindale PD got a head start on the campaign at the LA County Fair.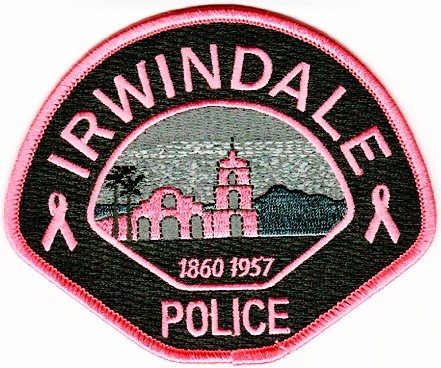 Each day of the Fair officers sat at a Pink Patch Project booth, sporting vibrant pink uniform patches and promoting the campaign to Fair guests. The pink patches stimulated conversation with the community about the importance of early cancer detection and the on-going fight against the disease.
Officers spent their time at the Fair educating guests and employees alike on breast cancer awareness, as well as selling pink patches, t-shirts and other items to support the City of Hope in their breast cancer research and treatments.
Last week we were invited to attend the Irwindale City Council meeting where we were presented with a plaque recognizing us for our support of the Pink Patch Project.
Thank you to the LA County Police Chiefs' Association for letting us be a part of such a great project!
by